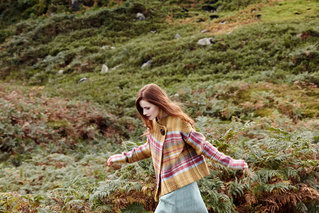 ORDERING
If you would like to order a piece from the
One Thing Collection
or just to ask for more details, please do get in touch via e-mail or phone. I will be very happy to explain anything you may wish to know and we can discuss any questions, including materials, size and possible customization.
As I make every effort to make my studio as sustainable as possible, I do not keep a large stock of fabrics and only make clothes to order. I love working with unusual materials, which make every piece unique – for example, the blankets from recycled yarn that are used for my blanket coat. This means it is possible that the material used for the original design may no longer be available. In this case, we can discuss possible alternatives and before you place your order I will send material swatches for you to approve.
All pieces are hand-crafted to order so please allow 4 weeks
(6 for customized pieces) for your chosen garment to be made.
I try to accommodate all requests so please do not hesitate to let me know if you need something more quickly.
PRICING
All the clothes in the
One Thing Collection
are priced according to the time involved in making and the price of the material used. Please feel free to make an enquiry and I will give you a quote for the piece you are interested in. For customized pieces, I will explain any extra charges that the customization process will involve and will also suggest alternatives as appropriate.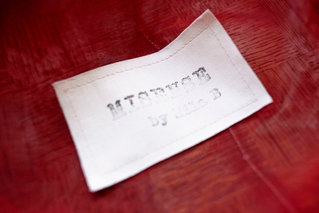 PAYMENT
Once we have agreed on the details of your order, I will send you
a Paypal invoice that you can pay on-line through secure
Paypal
services. You do not need a Paypal account to make
a payment and all major credit/debit cards can be used.
DELIVERY
Postage and packing are free of charge for all orders over £100.
I will send your clothes using tracked and signed service within the UK to ensure secure delivery. For international deliveries, we can agree the most appropriate shipping method for your area when you place your order.
RETURNS
Because all the pieces are made to order, it is not possible to return them for a refund. However, as the commissioning process relies on personal communication and detailed discussion of any special requirements, I will take every effort to make sure you are totally happy with your final piece.